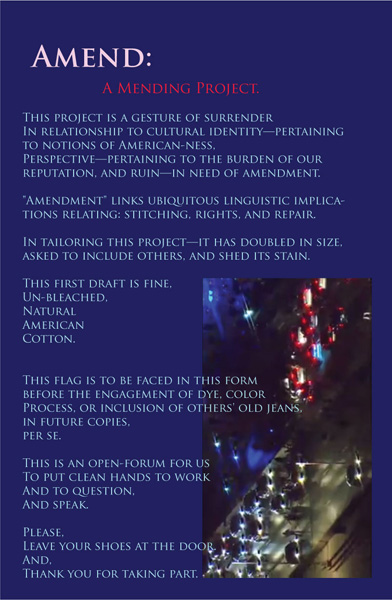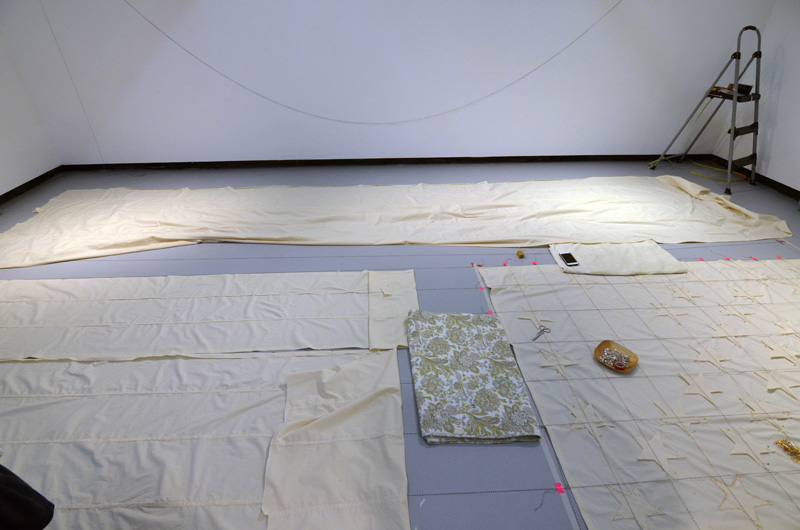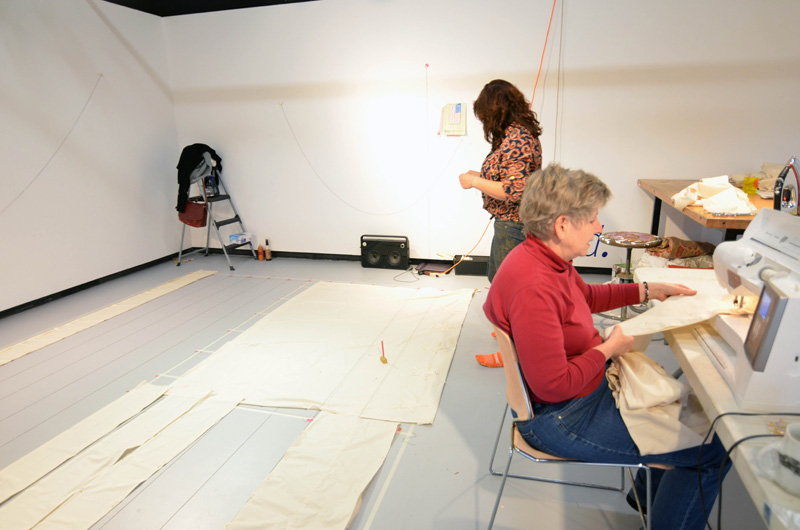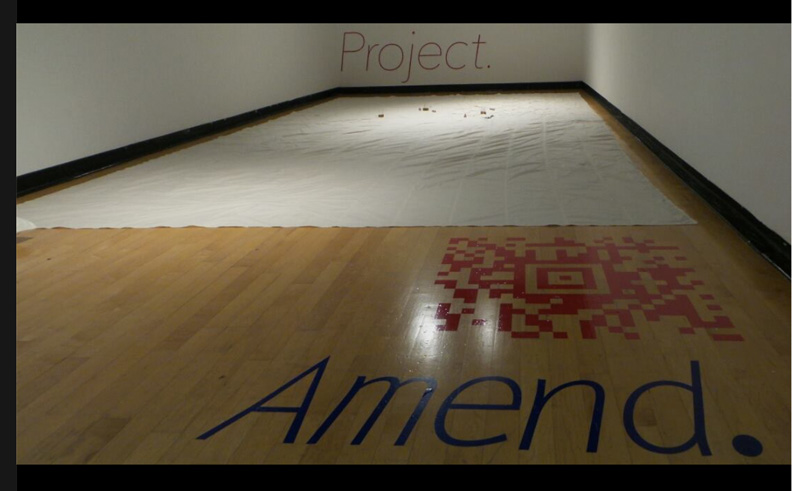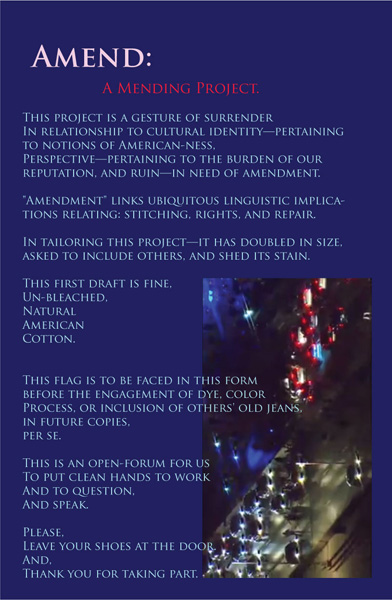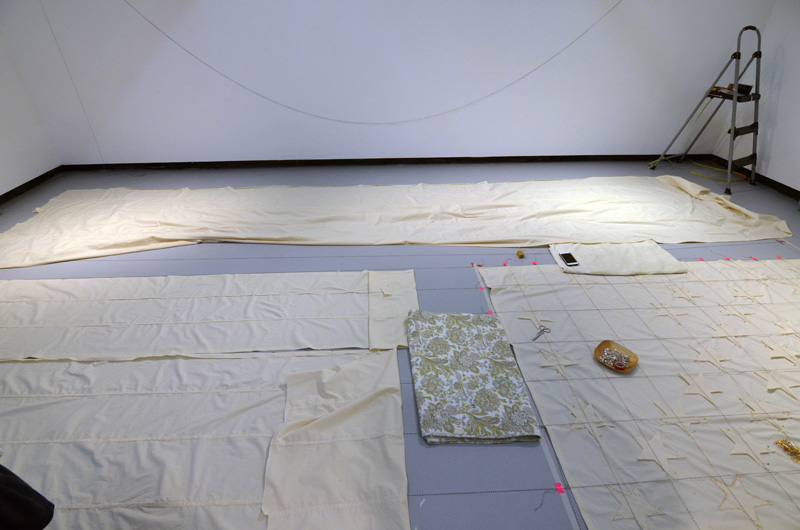 Opening Night.
For the love of friends.
Six pairs of hands got the canton going.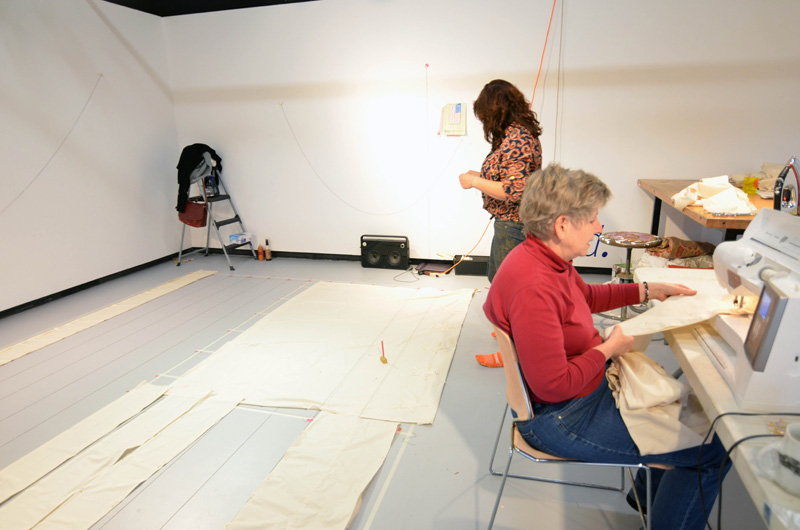 Laying it all out.
Day 1.
Assistance arrives in the form of a Husqvarna.
One of the most loyal apprentices.
She participated in at least three days of stitching.
First Week's Closure.
She is visibly coming together.
A Quick Transition.
The project serendipitously was granted a week's extension and transferred to a smaller gallery.